Couture Designer. Beauty Myth Buster.
An in-depth look at how Ada got into fashion, her time working with Alexander McQueen, unique creative process, product and work to take away the beauty myth.
Ada Zanditon is an award-winning couture designer born and based in London. She started her journey into fashion by honing her skills at Alexander McQueen. Then in 2007 she went on to receive her BA from the prestigious London College of Fashion with a design focus on Fashion Design Technology in Womenswear.
Before Ada went on to create couture harnesses and accessories, she had an award-winning ready-to-wear line that not only used fair trade practices but also had a message of environmental awareness. Her line was carried in numerous retail stores but it was not fulfilling for her as she felt like she could not connect with the client. And she "really wanted to put the focus on achieving some kind of real life and work balance because at some point when you are on the treadmill of wholesale and ready-to-wear you don't realize, until you actually drop dead, there is no getting off that hamster wheel, it just goes round and round."
The only way you can get off that wheel and connect with the client is to go into couture so, that is the route Ada decided to take in 2015. The bespoke harnesses and accessories that Ada now designs are made using "modular construction techniques" that she spent years developing. Ada makes each sculptural piece a "world exclusive design" for each client. In her East London Atelier, she hand constructs each design from the finest quality of materials including leather, up-cycled leather, PVC and crystal embellishments. Ada also works on bespoke designs including bridal, corsetry and costumes for stage and film.
Ada's creations have notably been worn by many celebrities including Ariana Grande, Daphne Guinness, and Mariah Carey and she has been featured in a distinguished range of press including British Vogue, WWD, Nylon Magazine, and many more.
I love that Ada believes every custom design that she makes "aligns with the body and soul." To delve into this deeper, I sat down with her at her Atelier to chat about her background, fashion myths, her design process, and even to sneak a peek at her Spring/Summer 2019 Collection.
Shop her collection
Some of her pieces are available online through her site including belts, chokers, crowns, cuffs, harnesses, headpieces, neckpieces and more starting at £125.00.
Ada Zanditon in conversation
An in-depth interview conducted at her studio in London.
How did you know you wanted to be a fashion designer by the age of six?
I didn't know actually. At first, I wanted to be an architect which sounds really pretentious but, it was really true. You know those pads of paper where you write down phone messages? I made a house out of those by just tearing them and sticking them, not even sticking them together, just folding them and tearing them when I was 3 and I ended up making a multi-story house. And my mom was like OK.
Then I started really loving dolls and dressing them up. There was an actual afternoon when my mother left me by the magazines in the supermarket and I found a copy of Vogue and became obsessed. I genuinely had a temper tantrum until we left the supermarket with that issue of Vogue.
I knew then that I wanted to make clothes but I wasn't allowed to have fabric. Instead, I had a box of colored tissue paper that came in a lot of different colors. I would take the tape and the tissue paper and make a whole collection of outfits for my dolls. Basically, that's how it began. After that, my mom got it and was fully behind it. Then I did something at the age of seven that I think was really strange. I had already identified as I looked through Vogue that Armani was one of my favorite designers so, I literally covered my whole wardrobe door in all the Armani that I could find in any magazine. So yes, I think fashion is literally something I have always wanted to do.
What was your internship like at Alexander McQueen and was he alive?
Yes, he was alive and it was very challenging but in a good way because obviously there is a lot going on. It was the first time I was exposed to a bigger environment and being "in the industry".
I had done some smaller internships before McQueen. One certain internship was with Tatty Devine, the jewelry brand who is brilliant but they were a much smaller environment especially at that time. They had a tiny yet lovely shop in Brick Lane.
I was told during the first week at the McQueen studio that you have to think like him and I was thinking but Lee is a genius and I am just a 19-year-old girl, how do you expect me to think like him? Then I realized that is what you have to do if you're in a big house. Everyone has to think like that lead person. Once you start to think like that lead person, you try to work out and help deliver the vision because you're trying to achieve such a big thing. You as a designer only have two hands so you need everyone to become like your hands and you can only be someone's hands if you can also understand what they're trying to do. I think it was an immensely good thing to have done in terms of pushing myself.
What is your creative process?
First, make a cup of tea. Yeah, my creative process definitely starts with boiling the kettle and making either tea or coffee because anything without tea or coffee is basically impossible. With the couture that I do there is a formula to creating my shapes so, if it's for the collection it's sort of thinking about the range of things and the story that you're trying to tell. So, this last collection, Spring/Summer 2019 is a story about one of my favorite childhood board games, Candyland. I took Candyland's different characters and combined them with my modular shapes and explored certain elements for the story. While I was making the range of the plan I thought of each look as a character. That way, I can tell the story of who the character is. Because of this, I think my creative process is quite fantasy driven.
All your past collections have dealt with the environment and endangered species. How in the world did you go from the sea turtles and tigers to Candyland?
They are not 1,000,000 miles away from each other. I think that when I was doing my ready-to-wear, I was trying to bring focus to those issues through the prints in my designs. And I have to say it was an uphill battle, as I didn't feel like I was doing much justice to either thing even though it was reasonably successful and it was sold in quite a few stores around the world. At some point in this journey, I realized that you don't know your end customer. You can't ever really have a tangible feeling because the wholesale sale is still not the actual sale that reaches the customer.
When I started doing my couture collection, it began with sharks. I have a friend who works at the Woods Hole Oceanographic Institute in the Boston, Cape Cod area and I told him how interested in sharks I was so, he introduced me to a lady by the name of Li Ling Hamady. I went to visit her and to look at her work on studying sharks. I was able to see her visual research of sharks skin underneath the microscope, and that is when I found my starting point for my couture collection. The shapes that I saw under the microscope were my inspiration.
What I do now is very much fetish-inspired fashion. I feel that fetish wear is a kind of armor. It comes from a very typical, stereotypically masculine place and I thought that I could make armor that has a fetish aesthetic yet coming from a very new, female place and perspective. I also wanted to make something that's armor, but as if it grew organically. And what creature in the ocean has more incredible armor than a shark? Their skin is literally a piece of chainmail made up of beautiful shapes.
And it's not coming from that sexual fetish place?
Yes, at some point is it. But it's coming from a direction of empowered female sexuality as opposed to women sexuality via the male gaze. I've always wanted to make things that were sexy, I mean not when I was six, but as soon as I was old enough. I have always thought there is a lot of fashion that is not necessarily about that and that's fine but, I love to make things that do make people feel that their sexuality is being included. Whatever someone is, I like the idea that the harnesses are very embracing. They are coming from a conceptual place but also from a place that's connecting your body to your mind, which sounds a bit pretentious, but I don't think it is. The number one thing should be that you feel amazing in the harness.
Now that I have started couture harnesses and accessories I can deliver something beautiful and unique. I have completely changed my business from B to C. I'm no longer doing wholesale so every time I make or sell something, I'm selling it directly to the wearer. This feels a lot more sustainable to me than trying to become a big brand.
I've talked to a lot of emerging designers that don't want to be that next big thing.
It's a very hard path. You have to think, am I ever going to see my friends and family? It was around this time that I met the tailor, Ozwald Boateng and realized that I like what he does. Although he is a very recognizable name he is also still someone who actually works on his product and has that skill and craftsmanship. I thought this is much more interesting, it's a completely different business to mine but it's much more interesting to me in terms of a way of life. It's a way of life where you have your craft and the thing that you do and you're known for and you still have your hand in it. But it's possible to also to live and have a life and I think that's much more interesting to me.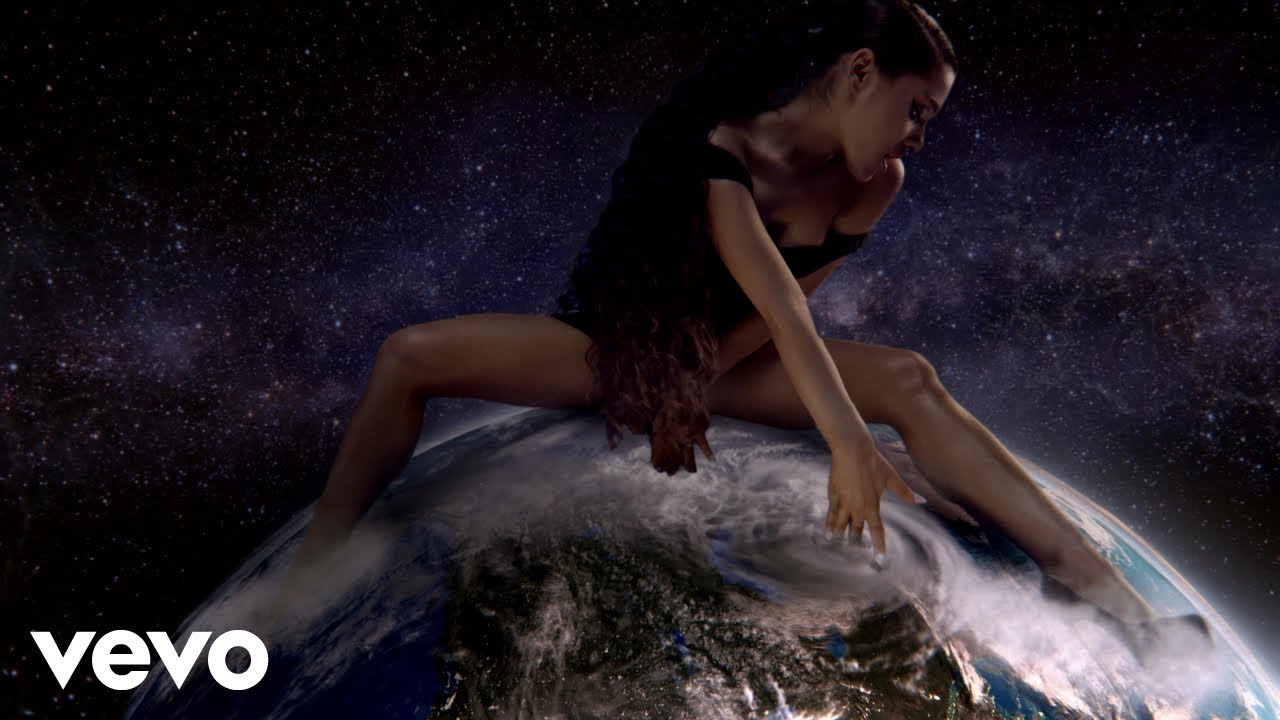 Explore Ada's press
Ada has done everything from having her work recently appear Ariana Grande 'God is a Woman Music Video' to magazine covers, press articles and more.
So in five years you hope to still have your hand in it?
Absolutely. Especially since my approach is more artistic I want to be able to sit down and make my pieces for the rest of my life. I don't want to make a company that goes public and then sells it and drops out. You have to choose which business model you want to be involved in and what works for you. I realized what works for me and that's great.
I think what you design is very special compared to what other designers are producing.
I think it's very niche. And if you want to be a niche person then I think you really have to boldly go and carve out that niche as opposed to worrying about if it's fitting in with everyone else's idea of what you should be doing.
We touched on this earlier but how do you want women to feel when they're wearing your designs?
I want people to feel good. And I do have men who wear my harnesses as well but, whoever is wearing them men, women, non-binary, whoever you are, it's important to me that people put them on and they feel fantastic. Recently a customer bought a custom harness in a larger size, and she posted a picture of herself wearing the harness. The caption was about how she wasn't sure if she wanted to have her photo taken. Then she decided she would regret it more to not have a photo taken. She had looked at the photograph and realized how wonderful she looked and how she felt like herself in the custom harness. Then recently I had another customer come over, and we were making some adjustments to a piece. She was like, oh I feel like I have to apologize for bits of myself and I said no, you should never have to feel like that. I think that coming back to making bespoke pieces and actually having that contact with the person you're making it for is so much more fulfilling as opposed to selling it to a store who then sells it to that person.
I think it is so important that designers are connected to their customers because you learn so much. And you also realize how much the fashion industry is making women feel like they have to hide or apologize for their shape, which is just ridiculous. Actually the more you dress all different kinds of different people, large, small, whatever, the more you realize how fantastic most people look. If people feel good, they look fantastic. You also realize that when people put on something that's been custom made for them and…
It makes them feel like $1 million.
Yeah, and you realize it's just a massive myth. This huge myth, the beauty myth, as it's referred to in cultural studies, it's a terrible myth that says we all have to conform. It's a list of terrible standards dealing with beauty; it's fascism of a sort. Actually when you strip away the myth, and you see people wearing pieces that make them feel good everyone looks fantastic. Everyone is beautiful because everyone is a unique being.
Does your work reflect your personal style at all?
You don't throw on a harness to come to work?
I will wear them to a party, but I don't know that my work has ever reflected my personal style that much. I think it's always been interesting because I noticed that ever since I've been in fashion, female designers are always expected to look like their label and then look like the work that they make. But no one expected Karl Lagerfeld to walk around in a tweed jacket and no one ever expected Oscar de la Renta to walk around in a ball gown. I think it's so interesting and I often feel personally, that I just like to wear jeans and a tee shirt.
Describe your brand in one word.
Goddess. For me, it is all centered on making an object that connects someone to the deity within them. I use the word deity of course because I want to be inclusive with each of my designs. For a long time, my tagline was "wear your goddess" and then I realized trans people and men were also wearing my designs, so I changed that now to being about the goddess, the god, or the deity within you. When you put my designs on it makes a connection between your body and your inner personality.
What does Chic mean to you?
I think that something that has surprised me with everything I have made, is that I don't think of myself as a very elegant person by a long stretch. From my graduate collection to even the pieces I currently have that are pink and glittery, I see everything I do have a sort of surprising elegance to it. And for me, chic and elegance are definitely very connected. I'm not sure what makes something elegant or chic but, I think it is a bit like what Chanel used to say "before you leave the house take one thing off." And I think it is all about editing, you can pile it on or be very minimalist, but it might not necessarily end up in that spot of being just right. This is what I had always thought of when a person or garment was elegant or chic.
And last but not least, if you could change one thing in the world of fashion, what would it be?
I think there has to be a better way for a business to work without having to make people feel terrible about themselves. It's so exhausting.
What's great about where we are now, in a way, is that Instagram and social media, generally as much as it can be blamed for bad things, has also massively shifted this idea that only the heavily retouched women in the magazines are beautiful. On social media, you have people who are being themselves and showing who they are, which I think is great. And you have bloggers who show you how they stand a certain way when they want to look a certain way. So, it's sort of like taking away the curtain, it's like in the Wizard of Oz when you realize that the wizard is just a man behind a curtain.
I think we are in the process of unraveling this stigma, especially in the past 10 years, in a way that is refreshing. So, whereas it used to be very shallow and people thought they had to conform to XYZ now, we are in a place where people have crazy amounts of surgery to look a certain way and then you have people who are showing who they truly are, including their cellulite and wrinkles. I think what we have to do with this expanded picture is to find a way to gradually become less extreme and all meet each other in the middle, which would be nice. The meeting place could be where we connect with storytelling again.
A big struggle for sustainability is this idea that switching to organic cotton 10-20 years ago would solve the problem. But it didn't solve the problem. It begins to help but we have got to a point now where apparel is so disposable, it's not connecting enough. You need to care about what you are wearing. When you are trying to compete with the giants of the industry, it doesn't always work unless you have a huge amount of backing. If you look at what Stella McCartney has done, it's fantastic, but it is still not affordable.
Let's take away the beauty myth. Then if we don't have that myth as a way of driving people to spend because the industry has made people feel so massively insecure, how are we going to tell better stories? These stories are better for everyone including, the consumers, the designers, the manufacturers, and the environment. We have to keep going and moving in a positive direction even when things are very difficult.
Want a custom piece for yourself?
Ada celebrates both interior and exterior without conforming to expectations of gender, size, or any other factor. This is why she does not do wholesale. Every person is physically and spiritually unique. Her made to measure service is more than just measurements! it Is about creating extraordinary designs for the unique INDIVIDUAL that is you!
Other featured designer interviews
[td_block_3 limit="6″ sort="random_posts" category_id="28″]